Seen a great news story or preview for a totally blistering unreleased comic book?

Give the rest of us Zoners a heads up on new titles that you think are going to be unmissable! Links and images please!
JACK KIRBY'S GALACTIC BOUNTY HUNTERS ( Marvel, July)
Meet the Berkleys, your typical suburban California family. But when young Garrett Berkley discovers his parents' secret—that the science fiction stories his father writes aren't fiction at all, but autobiography—he's blasted into a whole new universe of adventure, mystery and danger. Now, Jack Berkley must put down his pen, reassemble his old team, and take up the mantle of being a Galactic Bounty Hunter for one final mission!
Great Cover to issue 1 -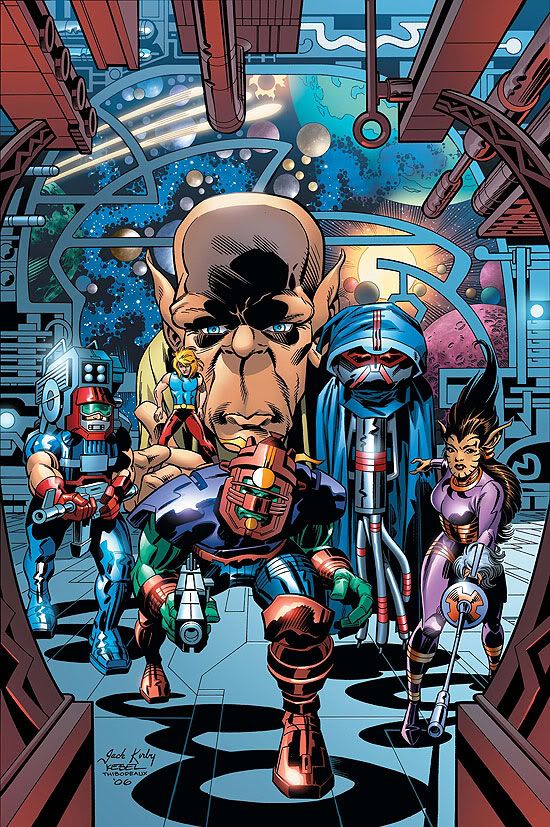 Jack Kirby's Galactic Bounty Hunters features characters and concepts created by the late Jack Kirby, which have been expanded upon by his daughter Lisa Kirby and Mike Thibodeaux ( a one-time assistant to Jack Kirby). It's a very personal story for Lisa, metaphorically dealing with her relationship with her father against a cosmic backdrop of fantastic characters and wild vistas. It also features appearances by other Kirby-owned characters such as Captain Victory.
Sounds great!! I love the premise of the Sci-Fi stories being autobiographical - nice.
Shark Man
( Thrill House, Summer ) is one I have been watching for a while, the art looks sweet: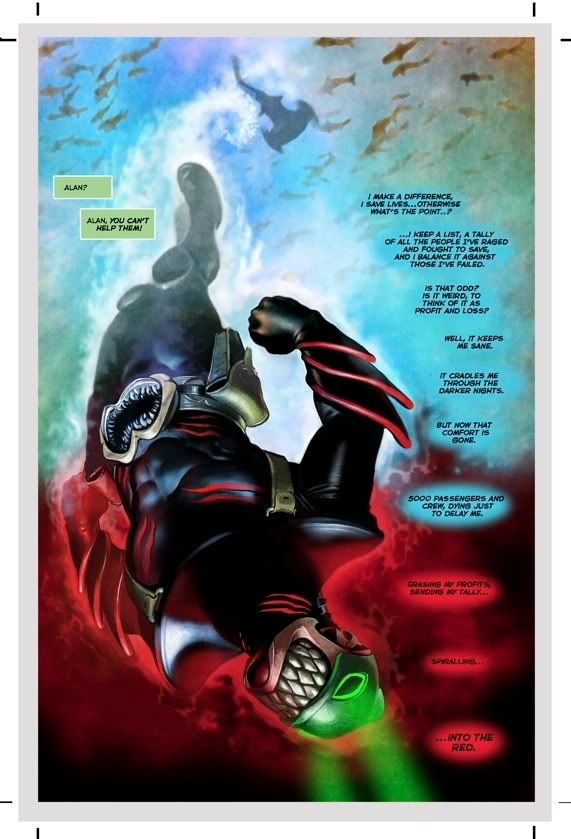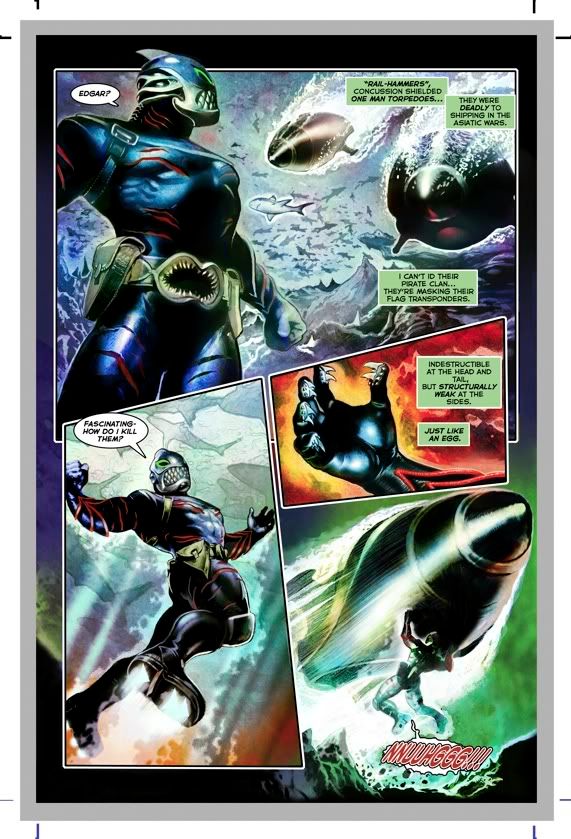 Looks like a fun read......
I'm also looking forward to
Eternals
- should be amazing.
What are the rest of you waiting patiently for?