This is a good day for Grande Rojo, I love it when he posts shit like this:
Dreamworks' next (?) animated film shall be MONSTERS VS ALIENS
I pretty much agree with Grande Rojo's three favorite Dreamworks animated films: Over the Hedge, Antz and Kung Fu Panda... with the latter leading the pack. Not since Snakes on a Plane has a film title been so self-explanatory, and I'm glad to see that Kung Fu Panda was only the first step in a new direction for Dreamworks animation.
Here's a promo pic: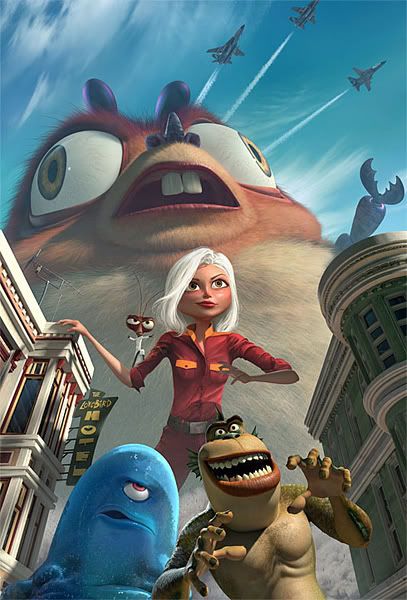 And some more images taken at Comic Con are available
here
.