And conservative Australia does it again...
Fallout 3 Banned in Australia
and all because of realistic drug use. That's all, not other reason just the use of morphine to make your limbs numb to you don't feel pain. Bioshock had needles and painful injections but according to Office of Film and Literature Classification Fall out is worse. Hummm.... maybe we need to rethink our ratings, again, as it just doesn't fit the world we live in today. I can understand being conservative about things like this but we're adults and we have a right to choose this kind of game if we want to. Anyone one that wants a copy will just order it from the UK now taking money of the Australian economy.... nice work boys, nice work.
So again we are left win confusion where this...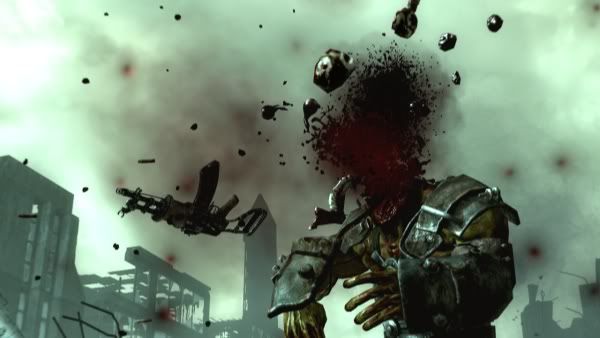 Is ok but drug use isn't. You do need to wonder sometimes at what exactly they're thinking because there are a hell of a lot of pretty full on games that they happily greenlight.