Thought I'd start a thread where we can recommend music for each other.
I've got some recommendations for Flumm, been thinking about what would be good for you to listen to on the electronic/dance front after we talked about it in the b-sides thread.
I came up with these three compilations, they were released to celebrate 10 years of Warp records. All three are double CD's so even though getting all three ( if you buy one you really should get the other two, as they are all related ) will prove to be a little pricey, you get your money's worth. Warp records have signed some of the greatest artists in the dance music genre from Aphex Twin to Nightmares on Wax. Thom Yorke was heavily into the early part of Warp's history and music when KID A was being recorded, so that might give you an indication of what is to come.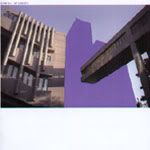 Warp 10+1 INFLUENCES.
Early house and electronica that inspired a new set of artists and producers, who all signed up to Warp.
Warp 10+2 CLASSICS 89-92
Cuts from the first 3 years of Warp Records - Nightmares on Wax + LFO being the most well known artists featured.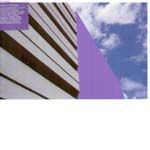 Warp 10+3 REMIXES
Remixes from Warp's back catalogue by the cream of electronic music. Boards of Canada mixed by Stereolab ( which is mental ), Aphex Twin by Four Tet and LFO by Spiritualised are a few examples of the talent involved.
The first two collections are a great history lesson on early electronic/dance music and the third is an amazing melting pot to listen to and pick out new artists to investigate.
Great fucking artwork, design and packaging too.
On the subject of Stereolab, you may want to pick up Emperor Tomato Ketchup, a great album.