NNGGYYYYYAAAAAAAARRRRGGGHHHH!!!!!!!!!!
Aah wwaaz theenkyeeeng dat Aaaarrneee eeezz saarch aah jjoowwke tooo mooveee aaaakkktteeeeennnggg daaarrt hheeeee shooooowd be seeengled ooooooooowwwwt fooooorr heeezz baaaard aaaakteeeeeng, so whooooo caarrn doooo sooww by lesteeeeng theeeeere favooouureeeet Aaaaahneeee embaaraasseeeng moooowments in feeeeeelms!?!?
Caaaaaarmmmm aaaaaarrrhhn, yooooooo caaaaaaeeeennnn dooooooooo weeeeeetttt!!!! Doooooweeeeet noooooooooowwwwwww!!!!!!! Ngyaaaaaaaaaarrrrrrrggggghhhhhhh!!!!!!!!!!!!!
KON's top post from merged thread:
King Of Nowhere wrote:I want to see your favorite quote of his, your favorite movie of his, your memories of seeing some of his eighties movies back when you were a little jimmy, your thoughts on if those same movies hold up... general

Ahnold

thread, basically.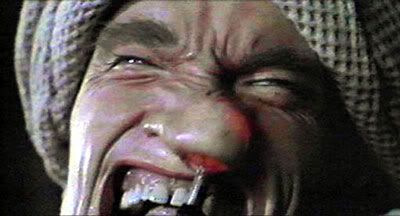 Heere's wwwwoooaaarrn oooov miiiyiiiine.......!!!!!!!!
Arnee's Caarmeeng! Ngyaaarrgghhh!!!