It's time to start digging out your old comics and graphic novels, comic memories and oddities. Got a favourite comic that you think others should read? Tell us about it here.
One of my favourite Graphic Novels as a teenager was Doctor Strange and Doctor Doom: Triumph and Torment by Roger Stern and Mike Mignola. I have been thinking about a thread like this for a while, so I dug my copy out and read it again for the first time in about five years. I had totally forgotten what a fantastic story it was - Strange and Doom have to forge an uncomfortable alliance in order to travel to hell to free the soul of Doom's mother from the clutches of Mephisto . It's a classic 80's comic book yarn but what sets it apart is Mignola's art - this book is fucking beautiful. The battle scenes with Mephisto are superb and one full panel in particular of Strange in front of a fiery Mephisto, brings a tear to my eye just thinking about it. I highly recommend this to anyone who likes Mignola's art or if you just need a good read of an afternoon!
The imagery online from this book is sparse, but I found this small pic of the two 'heroes'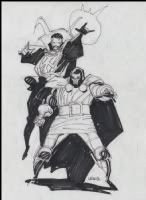 Next is The Inhumanoids: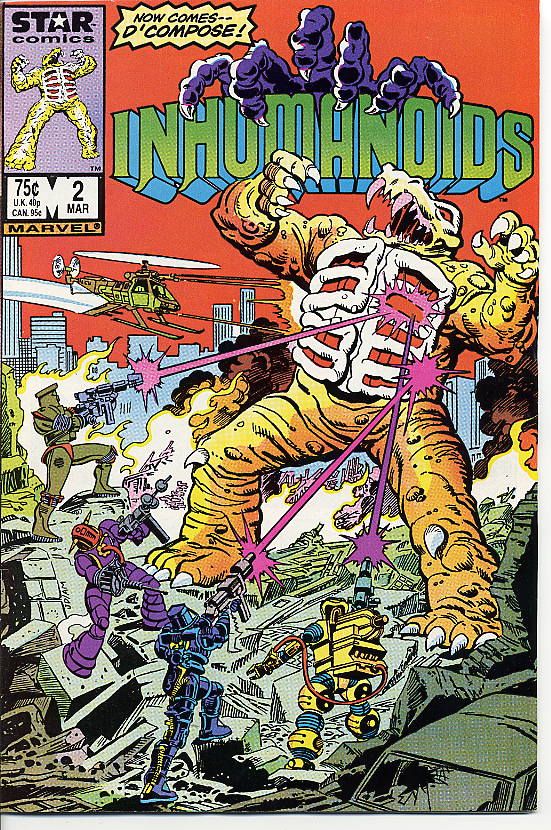 I suspect that the US zoners will be more familiar with this than us in the UK. I only know these stories from comics serialised in the back of Transformers UK in the late 80's ( having just done a search, I now know that they originated from a toy collection and cartoon in the states - I will have to order the DVD ). I loved this series and after seeing some of the preview art for Carey's run on Ultimate FF, it popped back into my mind - the huge behemoths rising from the ground, only to be defeated by a gang of four! - I reckon it would make a cool updated new 6 parter for Marvel!
My last titbit for now is an oddity that I just have a real soft spot for, as far as I know it was only a one shot for Images launch and then possibly continued in the pages of Youngblood, another Image title launched at the same time but Dennis may be able to shed some more light on that.
I give you Troll!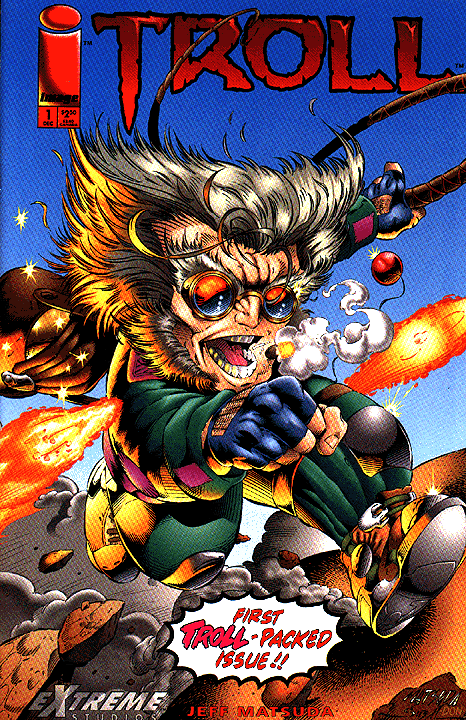 Real name Bartholomew J. Troll, looks like a 2 foot high Wolverine and has Indiana Jones adventuring tendencies. It was created & written by Rob Liefield and penciled by Jeff Matsuda, so naturally Troll meets some voluptuous ladies and battles a gargantuan ( and pretty cool ) demon. I loved this comic, and read it many times but never got to follow any more of his adventures..........you can pick it up for a dollar on many US websites - a bargain!
Anyone else care to share some comic relics?